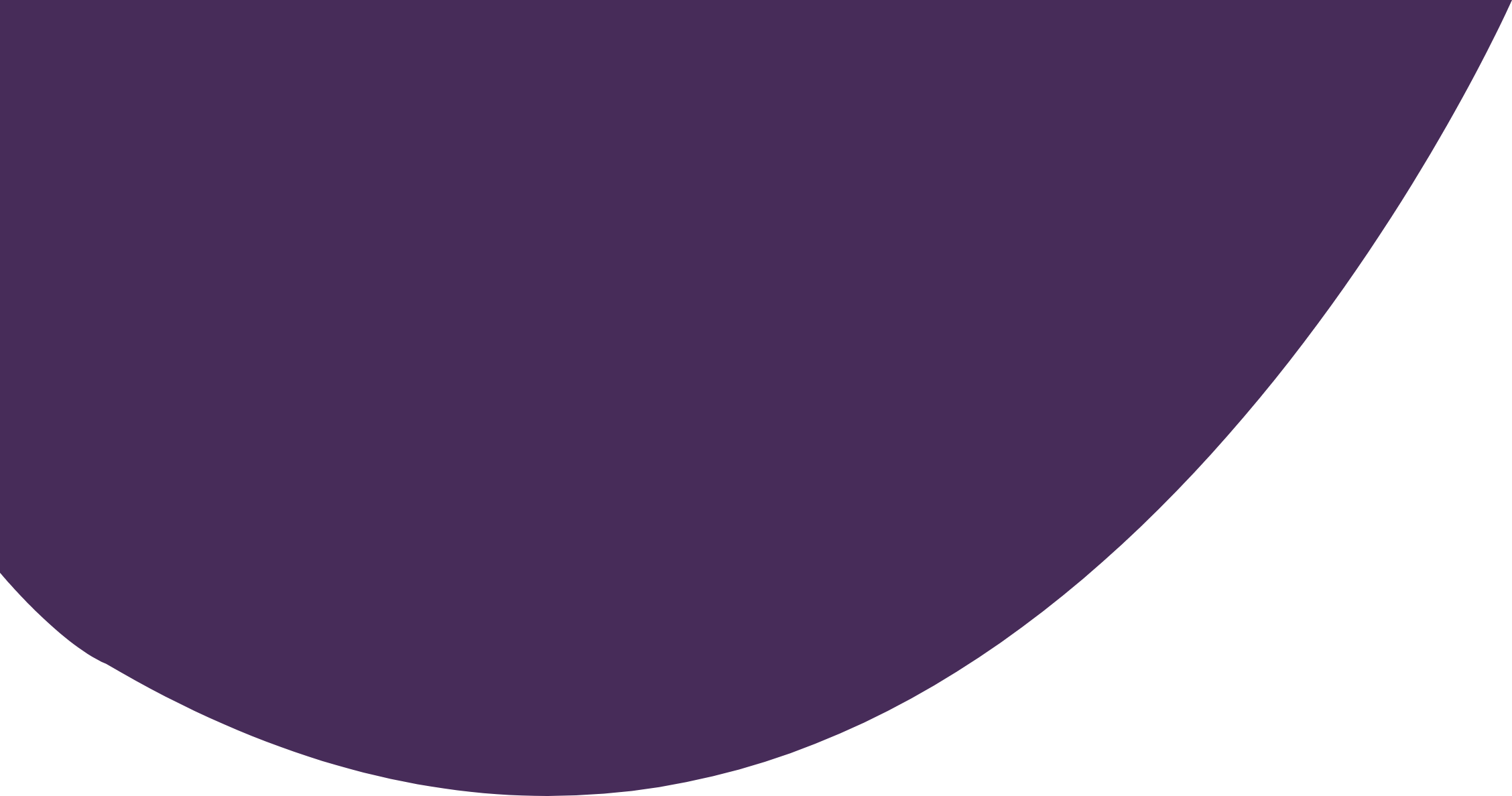 Cartyogi -
Terms & Conditions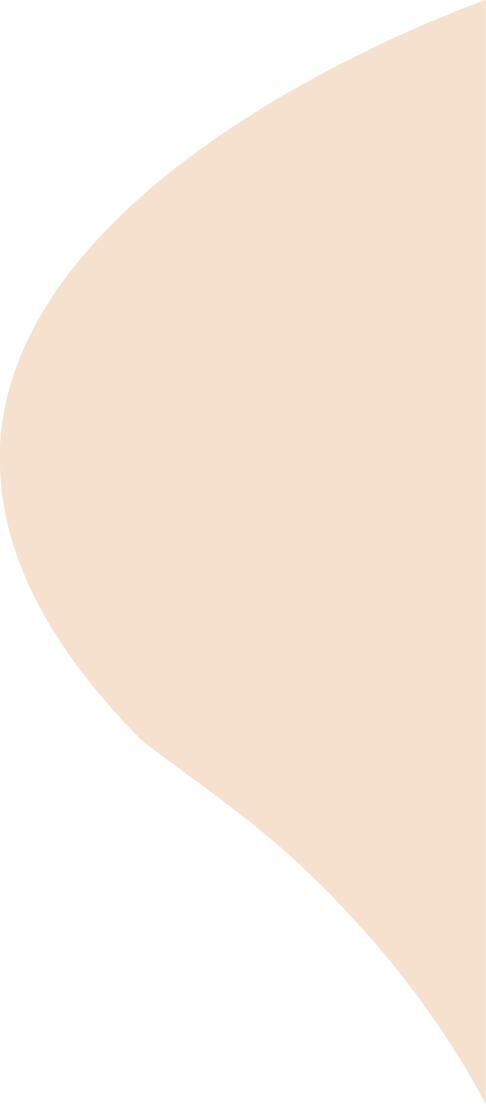 Cartyogi -
Terms & Conditions
Introduction
Welcome to Cartyogi.com, an online ecommerce store builder system owned and operated by Sysmedac Technologies India Private Limited.
In using cartyogi.com service, you are deemed to have accepted the terms and conditions listed below.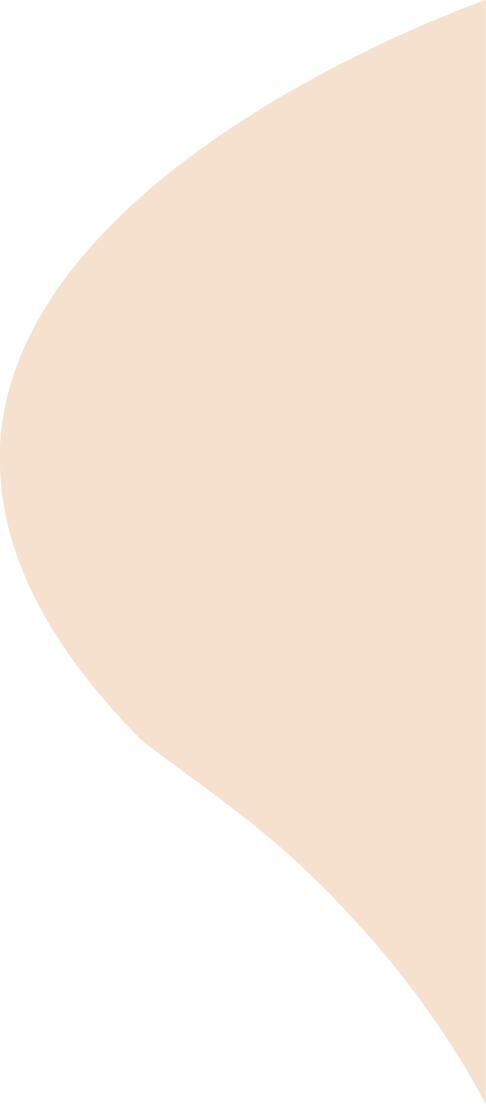 Introduction
Welcome to Cartyogi.com, an online ecommerce store builder system owned and operated by Sysmedac Technologies India Private Limited. In using cartyogi.com service, you are deemed to have accepted the terms and conditions listed below.
The Service
With Cartyogi you can (among other things) build a website and publish content by connecting a domain you already own, customizing a subdomain to cartyogi.com, or using a custom domain, depending on your pricing plan.
We may offer HTTPS encryption for your onlineshop. By connecting a domain you already own, customizing a subdomain to cartyogi.com, or using a custom domain, you allow cartyogi.com to maintain a certificate in order to provide HTTPS encryption for your Store.
Your online stores may integrate with selected shipping partner in order to provide you shipping services, if desired. For using 3rd party shipping services, you need to signup and agree to comply with their terms. These 3rd parties are not an affiliate, partner, agent, or representative of Cartyogi. You understand and agree that Cartyogi is an independent party and has no right, responsibility, or ability to control, direct, or influence any action, inaction, conduct, or decision made by 3rd party shipping / payment / email / SMS / messages service providers.
You are responsible for understanding and complying with all applicable laws, rules, and regulations and determining whether or any of its features is suitable for you in light of such laws, rules, and regulations.
You may designate levels of access to certain people to limit the changes that can be made by them to your online store. The Administrator of your Store is responsible and liable for the acts and omissions of all users as if they were the Administrator's own acts or omissions
Account
Eligibility
In order to use the Service, you must:
be at least eighteen (18) years old and able to enter into contracts;
complete the account registration process;
agree to these Terms and the other terms and conditions linked in these Terms that form part of the Agreement;
provide true, complete, and up-to-date contact and billing information;
By using the Service, you represent and warrant that you meet all the requirements listed above, and that you won't use the Service in a way that violates any laws or regulations. Note that by representing and warranting, you are making a legally enforceable promise.
Cartyogi may refuse service, close accounts of any Members, and change eligibility requirements at any time.
Account and Password
You're responsible for keeping your account name and password confidential. You're also responsible for any account that you have access to and any activity occurring in such account, whether or not you authorized that activity. You'll immediately notify us of any unauthorized access or use of your accounts. We're not responsible for any losses due to stolen or hacked passwords. We don't have access to your current password, and for security reasons, we may only provide you with instructions on how to reset your password. We have the right to update any of your contact information in your account for billing purposes. In addition, you represent and warrant that all information you provide to us when you establish an account, and when you access and use the Service, is and will remain complete and accurate. We may contact you, or authorized user, or login added to your account, based on the information provided in your account.
Cartyogi supports the local stores to go online by way of launching their online store website and/or mobile apps using Cartyogi platform.
Delinquent Accounts
Cartyogi.com service is being offered on subscription basis. You can use the services as long as the subscription is vaild.
The Service may include certain subscription-based plans with automatically recurring payments for periodic charges ("Subscription Service"). The "Subscription Billing Date" is the date when you purchase your first subscription to the Service. The Subscription Service will begin on the Subscription Billing Date and continue for the subscription period that you select on your account (such period, the "Initial Subscription Period"), and will automatically renew for successive periods of the same duration as the Initial Subscription Period (the Initial Subscription Period and each such renewal period, each a "Subscription Period") unless you cancel the Subscription Service or we terminate it. If you activate a Subscription Service, then you authorize Cartyogi and its third-party payment processors to periodically charge, on a going-forward basis and until cancellation of the Subscription Service, all accrued sums on or before the payment due date. Your account will be charged automatically on the Subscription Billing Date and thereafter on the renewal date of your Subscription Service for all applicable fees and taxes for the next Subscription Period. You must cancel your Subscription Service before it renews in order to avoid billing of the next periodic Subscription Fee to your account. Cartyogi or its third-party payment processor will bill the periodic Subscription Fee to the payment method associated with your account or that you otherwise provide to us during registration (or to a different payment method if you change your payment information). You may cancel the Subscription Service by accessing your account settings page or by contacting us at partner@cartyogi.com. Your cancellation must be received before the renewal date in order to avoid charge for the next subscription period.
Account and Password
Cartyogi may suspend or terminate access to the Service, including fee-based portions of the Service, for any account for which any amount is due but unpaid. In addition to the amount due for the Service, a delinquent account will be charged with fees or charges that are incidental to any chargeback or collection of any the unpaid amount, including collection fees. If your payment method is no longer valid at the time a renewal Subscription Fee is due, then reserves the right to delete your account and any information or User Content (defined below) associated with your account without any liability to you.
Subscriber Responsibility
As a subscriber , based on purchased plan, you can launch your online store , mobile apps and you are sole responsible for the website contents including displaying of products / service, accepting payments to your account,receiving orders , delivering orders, cancel / return order handling, mail contents, extending discounts / offers.
Content
You represent and warrant that you own all rights or have permission to use, publish, share or sell all of the products, material, content, data and information ("Content") on your Online Store and/or mobilr app, and you will maintain and continue to hold such rights and permissions while using your Store.
As between you and Cartyogi, you retain ownership of the Content that you upload to your Online Store.
You are solely responsible for your online store, the content of your store (including but not limited to any content linked to your store), any and all statements and promises you make in your Store and for all assistance, warranty, and support regarding your products. You are solely responsible for, and bear all costs of, procuring and delivering your products sold on your store to your customers and for providing them in a safe, reasonable, timely and professional manner. You represent and warrant that you will provide valid contact information on your Store for any questions, complaints or claims by your customers.
Cartyogi.com is not responsible or liable for the Content that you display, share or sell on your Store or the Content other Members display, share or sell on their Stores, and Cartyogi is not a "publisher or speaker" of your Content. By operating Stores, we do not represent that any Member's Content is accurate, complete, or legal. You expressly agree and acknowledge that Cartyogi does not itself manufacture, package, label, test, maintain or store, deliver or otherwise participate in the sale of any product that you make available or sell on your Store to your customers.
Cartyogi may view, copy, or internally distribute Content from your Stores and account to create algorithms and programs ("Tools") that help us spot problem accounts, measure the effectiveness of our current tools, and improve our Service. We use these Tools to find Members who violate these Additional Terms, our Standard Terms of Use or laws and to study data internally to make the Service smarter and create better experiences for Members and their visitors.
You grant Cartyogi a perpetual, non-exclusive, worldwide, irrevocable, transferable, sublicensable, royalty-free and fully paid-up right and license to use, host, store, reproduce, modify, publish, display, publicly perform and distribute any version of your Store (or any part thereof) or Content for any of Cartyogi marketing and promotional activities, online and/or offline, and modify or create derivative works of the Content as reasonably required for such purposes, and you waive any claims against Cartyogi or anyone on its behalf relating to any past, present or future moral rights, artists' rights, or any other similar rights worldwide that you may have in or to your Store with respect to such limited permitted uses.
Termination
Cartyogi may modify, suspend or discontinue Stores at any time. Cartyogi may limit, suspend, or terminate your access to Stores at any time, with or without cause. And if we do so, we are not liable to you for any modification, suspension, termination, or discontinuation. If you are a business established or residing in the European Union or the United Kingdom, we will provide at least 30 days' notice prior to terminating your access to Stores unless we have a legal or regulatory obligation or justification to earlier terminate your access, or (i) you have committed any violation of these Additional Terms, our Standard Terms of Use, or our Acceptable Use Policy, (ii) you have used Stores to offer illicit or inappropriate content, (iii) your use of Stores creates concerns with respect to the safety of any good or service, (iv) you use of Stores is suspected to involve counterfeiting, fraud, malware, or spam, (v) your use of Stores could create a data breach or other cybersecurity risk or (vi) you offer goods or services unsuitable for minors. Stores will have no liability to you or any third party because of such termination.
Liability and Privacy
It is your sole responsibility to offer any Content through your Store in a legal and compliant manner. Cartyogi does not warrant, endorse, guarantee or assume responsibility for any of your Content, including but not limited to any product or service advertised or offered by you through your Store. Cartyogi will not be a party to or in any way be responsible for participating in any transaction between you and customers of your Store, issues arising from any Content provided on your Store, or your relationship with customers of your Store or how you interact with them, including through your collection of personal information.
You must maintain a customer complaints handling process that includes an easily accessible avenue by which your customers may contact you to raise complaints about your Store or the products and services that you offer. Cartyogi may provide an additional avenue for your customers to contact Cartyogi with complaints, but in doing so will not trigger any liability or legal or other obligations for Cartyogi. Cartyogi will endeavor to resolve customer complaints it receives related to the functioning of the Stores product; all other customer complaints are your responsibility. If Cartyogi becomes aware that you repeatedly fail to address complaints from your customers in a timely manner (e.g., you fail to ship the product that was ordered, fail to ship the correct product, fail to resolve issues with faulty product shipped, fail to follow your own policies, fail to prevent double or over-charging, etc.), Cartyogi reserves the right to suspend or terminate your Store and your account.
You represent and warrant that you are solely responsible for obtaining all applicable licenses, approvals, permissions, and authorizations for all products you sell in your Store.
Certain parts of the Service require or involve the submission, collection and/or use of certain personally identifying or identifiable information of you and your customers. In particular, and as a part of accessing or using the Service, Cartyogi may, and you authorize Cartyogi to, collect, access, and use certain data pertaining to you and your customers, including the activities or navigation undertaken by customers through your Store and other connected products, including through the use of any payment processors or other third parties. Use of such data and information will be governed by the Global Privacy Statement. You can visit Cartyogi's Cookie Statement at any time for a general description of the tracking technologies that can be employed by a Cartyogi Member through the use of Cartyogi or you can revisit the Stores creator for descriptions of the tracking technologies.
If applicable law requires, you must provide and make available a legally compliant privacy policy and cookie statement on your Store. You must adequately disclose your tracking practices and obtain all necessary consents from your Store visitors to deploy cookies and other tracking technologies on your Store as required by applicable law. It is your responsibility to consult with a legal advisor to make sure your use of Stores is compliant with all applicable laws. Cartyogi will not provide you with any legal advice regarding your Store or your customers.
As a courtesy, Cartyogi may offer template terms of service, privacy policies, and other similar policies for your use, at your sole option, as starting points for the drafting of such documents for your use in operating your Store (the "Form Policies"). FORM POLICIES ARE PROVIDED "AS-IS," AND WITHOUT WARRANTY, AND CARTYOGI SPECIFICALLY DISCLAIMS ALL EXPRESS AND IMPLIED WARRANTIES INCLUDING ALL IMPLIED WARRANTIES OF MERCHANTABILITY, FITNESS FOR A PARTICULAR PURPOSE, TITLE, AND NON-INFRINGEMENT, AND ALL WARRANTIES ARISING FROM COURSE OF DEALING, USAGE, OR TRADE PRACTICE. THE FORM POLICIES DO NOT CONSTITUTE LEGAL ADVICE, AND BY USING THEM YOU ACKNOWLEDGE THAT THE FORM POLICIES ARE PROVIDED FOR INFORMATIONAL PURPOSES ONLY AND DO NOT CONSTITUTE ADVERTISING FOR, A SOLICITATION FOR OR PRESENTATION OF LEGAL ADVICE. YOU SHOULD NOT RELY UPON THE FORM POLICIES FOR ANY PURPOSE WITHOUT SEEKING LEGAL ADVICE FROM A LICENSED ATTORNEY IN YOUR STATE, PROVINCE, OR LOCALITY. USE OF, ACCESS TO OR TRANSMISSION OF THE FORM POLICIES OR ANY INFORMATION CONTAINED THEREIN IS NOT INTENDED TO CREATE, AND RECEIPT OR USE THEREOF DOES NOT CONSTITUTE FORMATION OF, AN ATTORNEY-CLIENT RELATIONSHIP BETWEEN Cartyogi AND ANY MERCHANT, USER, CUSTOMER, OR SITE VISITOR. THE INFORMATION CONTAINED IN THE FORM POLICIES MAY OR MAY NOT REFLECT THE MOST CURRENT (OR ANY) LEGAL DEVELOPMENTS. NEITHER THE FORM POLICIES, NOR THE INFORMATION THEREIN, IS GUARANTEED TO BE CORRECT OR COMPLETE. Cartyogi EXPRESSLY DISCLAIMS ALL LIABILITY IN RESPECT TO ANY ACTIONS TAKEN OR NOT TAKEN BASED ON ANY OR ALL OF THE CONTENTS OF THE FORM POLICIES.
You are solely responsible for all communications between you and your customers. You represent, covenant, and warrant that all communications between you and your customers will be in compliance with all applicable laws, including, without limitation, all laws related to unsolicited emails, privacy, obscenity, and defamation. If applicable, you are solely responsible for ensuring that your Store and all communications meet the requirements of all applicable laws, and all other privacy laws and regulations.
We cannot guarantee the security of every data transmission over the internet.
Policy updates:
       Cartyogi reserves the right to change or update this policy at any time. If we make any material changes to our policies, we will place a prominent notice on our website.